Camera, Video, Grip & Lighting Equipment Rental | Mallorca, Spain
Motion Piks Is a Camera, Video, Grip & Lighting equipment rental company based in Mallorca, Balearic Islands, Spain supplying equipment to shoots across Mallorca, Ibiza and Menorca.
Motion Piks was set up in 2013 by Peter-John Knox and Ian Salvage.
PJ started his career in the Film industry after studying Art & Design in Edinburgh specialising in Photography. He then relocated to London in 1992 to focus working within the camera dept. and emigrated to Mallorca in 1997 when he started working freelance originally as a Video op. and after several years became a 1st A/C. In 2003 he was then offered the full-time position as Head of Camera for Palma Pictures and in 2005 he then became their Technical Director overseeing all aspects of the Technical dept. operations.
With over 25 years of experience working with Arri, Sony, and RED cameras and organising all Camera, Video & Grip equipment for hundreds of commercials & Film shoots shoots has taught him the importance of delivering state of the art, high end Camera, Video & Grip equipment requested by Feature film & Commercials DOP's when shooting in Mallorca.
We have built solid & reliable relationships with other rental companies all across Europe so if additional equipment is required this can easily be sourced from mainland Spain, France or Germany.
Linkedin: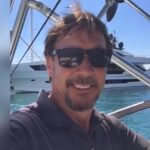 Ian is an award winning UK based Cinematographer and graduate of the highly regarded Bournemouth Film School (BFS).
Over the last 30 years he has shot multiple BBC Documentary series as well as numerous commercials, feature films & dramas.
Living in London and working with UK crews and rental companies gives Ian a great overview of all new innovations within the industry to then offer clients visiting Mallorca the same high end equipment.